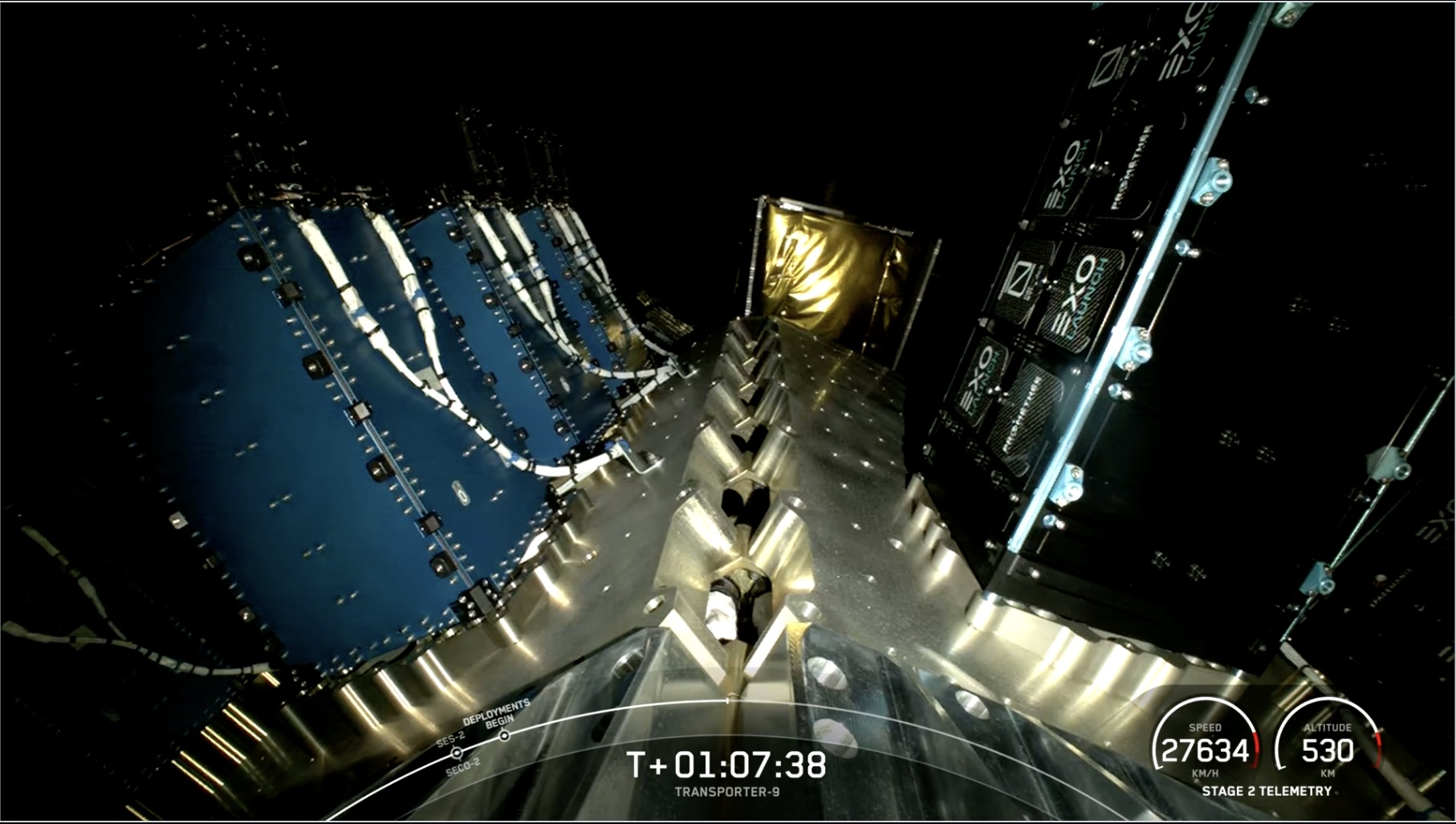 On Saturday 11 November SpaceX's Falcon 9 launched Transporter-9 smallsat rideshare program mission from Space Launch Complex 4E at Vandenberg Space Force Base in California.
This was the 12th launch and landing of this Falcon 9 stage booster, which previously supported the launch of NROL-87, NROL-85, SARah-1, SWOT, Transporter-8, and six Starlink missions.
Rewatch the launch on SpaceX website.