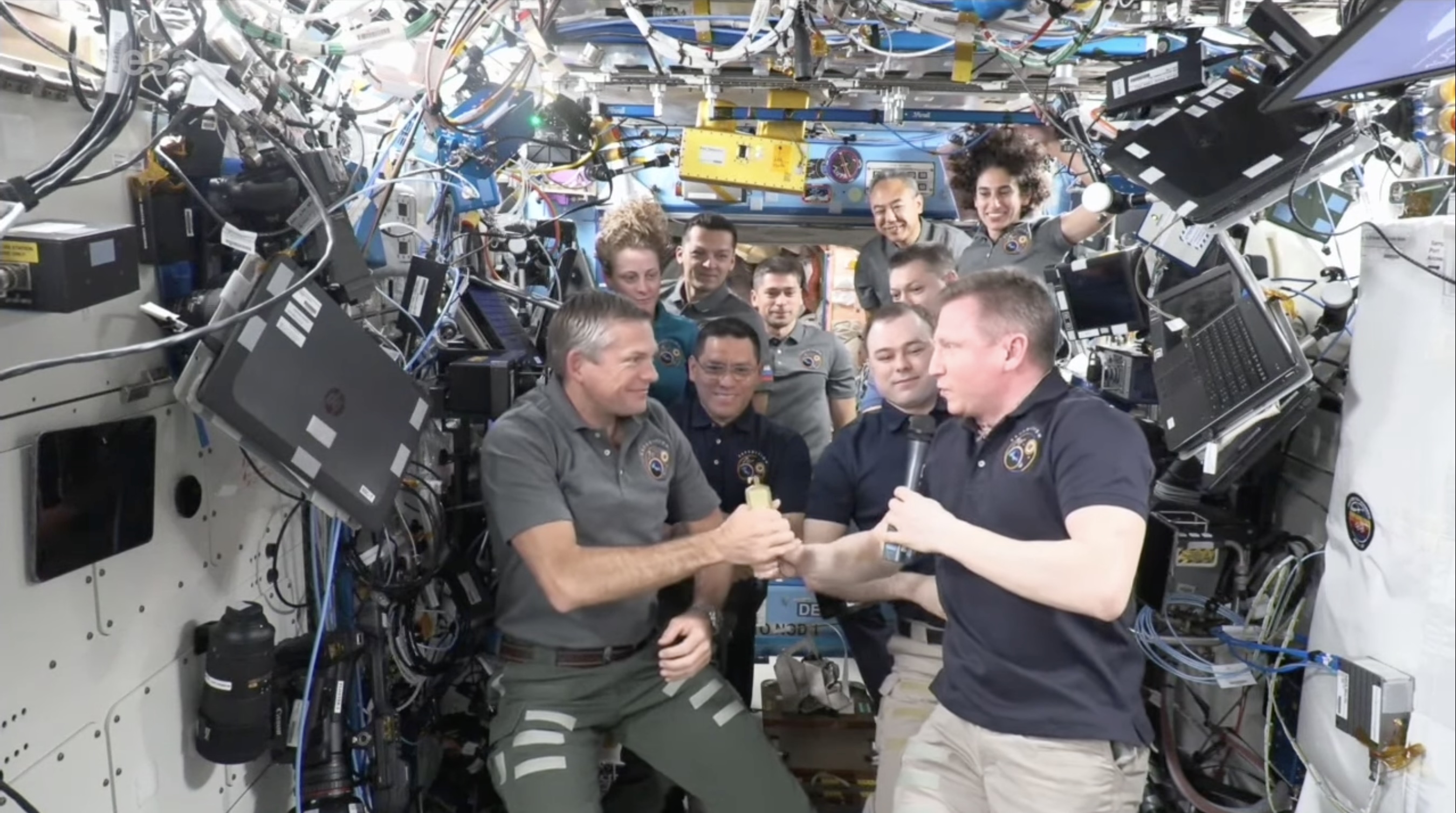 While ESA's Danish astronaut Andreas Mogensen continues to conduct science throughout the mission, he serves as commander of the International Space Station for Expedition 70.
Andreas became commander of the Station on 26 September in a traditional ceremony in which the departing commander, Sergey Prokopyev, handed over the symbolic key of the Space Station.
Mogensen is the sixth European to take on the role of ISS commander. Mogensen will serve as commander for the rest of his Huginn mission until early 2024. During his command, he will be responsible for overseeing the crew's activities and ensuring the safety and operation of the Space Station.
Read more on this ESA article and watch the video, where Andreas is handed over the "keys" of the Station.