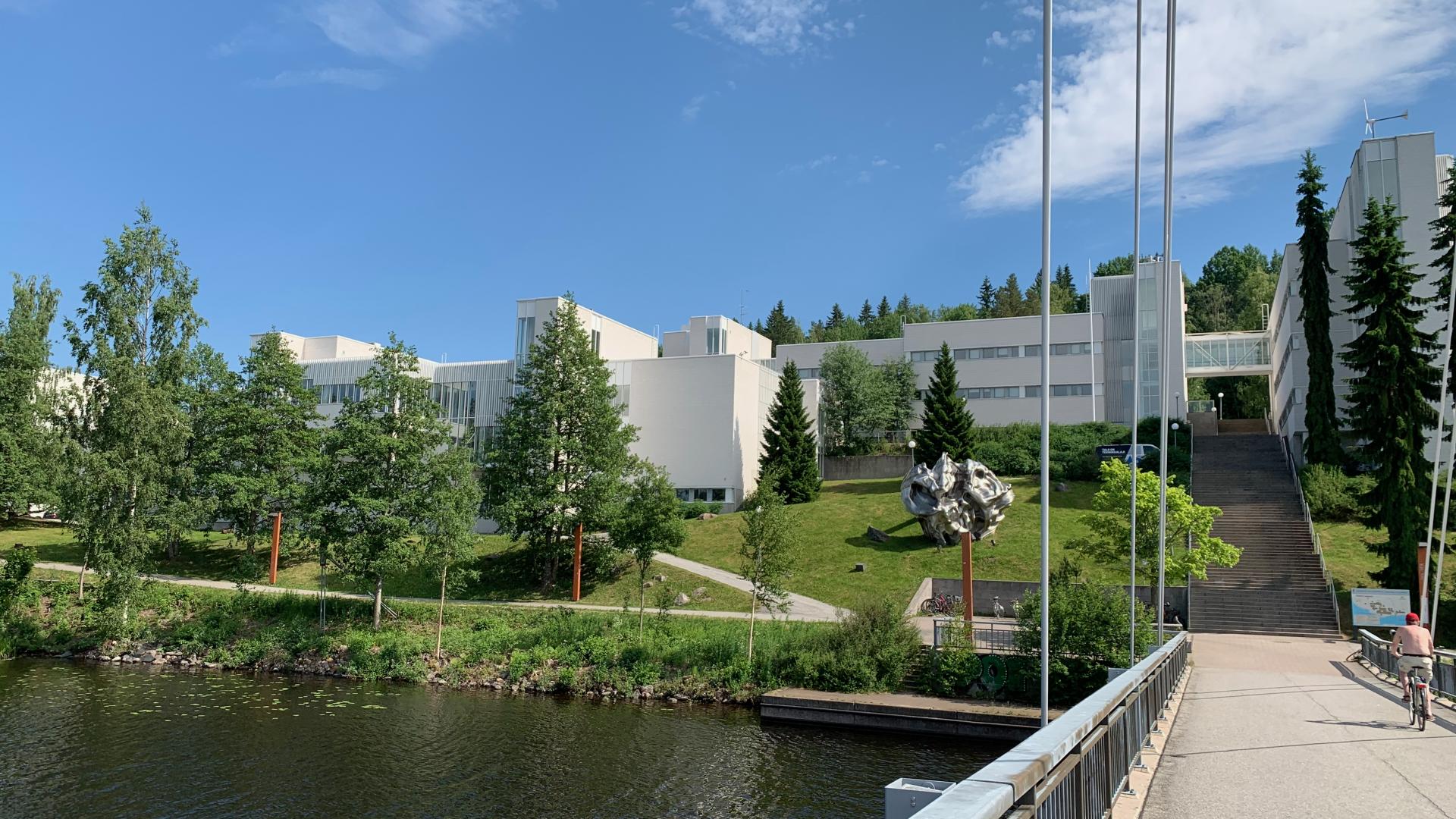 It was a beautiful summer day in Jyväskylä, when we delivered two Kitsats to RADEF. Because of the strict COVID19 measures at the University of Jyväskylä, the delivery was slightly different than usually: the satellites were just left behind the back door.
RADEF, RADiation Effects Facility, is an ESA supported European Component Irradiation Facility testing the space electronics and doing research related to nuclear and accelerator ­based technologies, to study of radiation effects in electronics and related materials.
Their customers include not only ESA and the Euro­pean space industry, but also for other world leading space organizations, companies and universities (e.g. NASA, JAXA, CNES).
RADEF offers wide variety of different sorts of radiations from gammas and electrons to protons and heavy ions for research.
They have also very active public outreach programme, and the main use of the Kitsats are related to this. One of the satellites will be hung in the ceiling and operated during the tours, while the other is for hands-on experience of a CubeSat. 
We'd like to see Kitsat also tested in the facility one day!
In fact a prototype Kitsat was tested already at the VTT gamma facility in Espoo when the satellite was prepared for a flight to International Space Station.