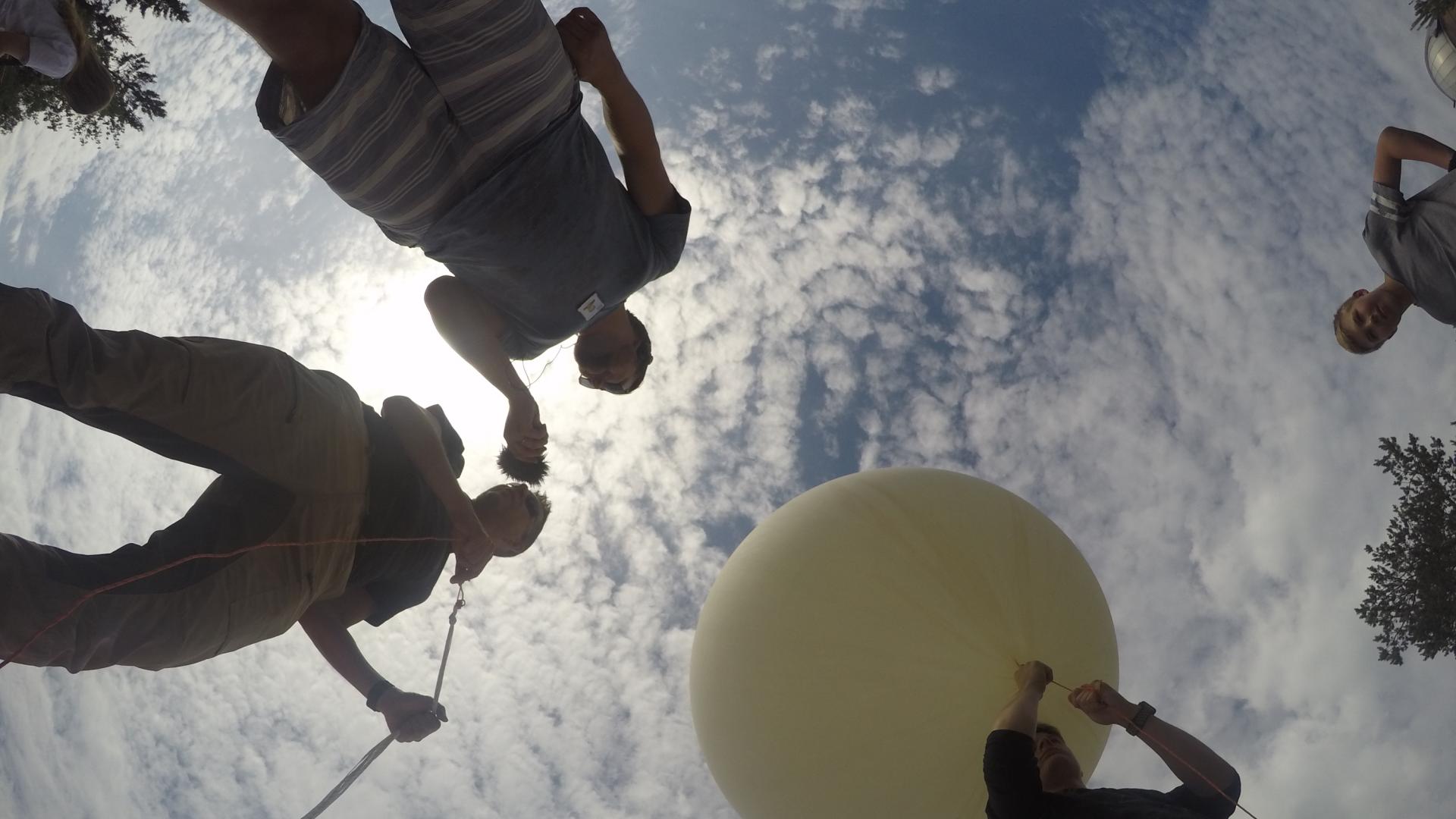 Kitsat did its first launch on Tuesday 11 June 2019 from the Tuorla Observatory near Turku. It flew to the stratosphere with a meteorological balloon.

The science operations at the iconic Finnish astronomical site have ended, and now the place continues as a science center that hosts also summer camps. Kitsat was a part of the camp and also the STEAM summer course.
Tessa Nikander introduced the students to Kitsat satellites, how they operate and what space technology has to offer.
Afterwards the group wen outside to launch a fully functional Kitsat to the stratosphere! Jari Mäkinen took care of the operations on site, while Samuli Nyman and Bruce Clayhills were documenting the activity and receiving data from the satellite on the ground.
After an OK from the Turku Air Traffic Control, the balloon along with Kitsat was released just shy of 2 PM. It flew rapidly towards the sky and our team left Tuorla to catch the satellite at the predicted landing place.
The landing took place near Hyvinkää after a three-hour long flight, about 150 km east from the original launch site. The maximum altitude reached was approximately 35 km. 
The team received a clear signal from the landing, but unfortunately the satellite wasn't found at the site. After an intensive search-and-rescue operation in the area – also with a drone – the team finally gave up. 
Despite the missing Kitsat, the session at Tuorla was very successful: "launching a satellite" is a wonderful way to demonstrate and explain, not only space technology and atmospheric physic, but also all related subjects from materials to environmental education.